Juniper AP12 Access Point

802.11ax Wi-Fi 6, Bluetooth LE and IoT Integrates Mist AI for AX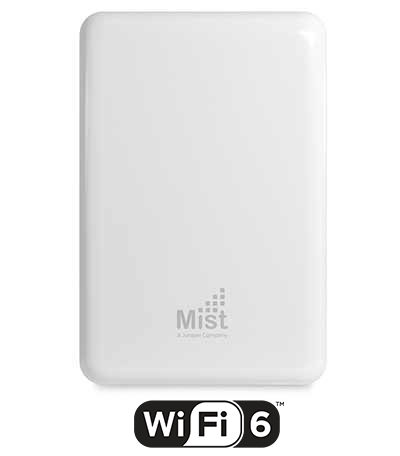 Juniper Products
Juniper Access Points
Juniper AP12 Access Point
#AP12-US
List Price:
$916.00
Our Price: $737.38
Click here to jump to more pricing!
Overview:
The wall plate AP12 access point driven by Mist AI automates network operations and boosts Wi-Fi performance. It's optimized for environments that require easy, flexible deployment and the simultaneous support of multiple devices. It supports an aggregate data rate up to 1.8 Gbps concurrently on both 2.4GHz and 5GHz radios. Managed by Juniper Mist™ Cloud Architecture, the AP12 access point delivers unprecedented user experiences at a lower cost for branch office, remote worker, school dormitory, and hotel room environments.
Juniper AI-Driven Network
Juniper brings true innovation to the wireless space with the world's first AI-driven wireless LAN (WLAN).
The Juniper AI-Driven Enterprise makes Wi-Fi predictable, reliable, and measurable with unprecedented visibility into the user experience through customizable service level expectation (SLE) metrics. Time-consuming manual IT tasks are replaced with AI-driven proactive automation and self-healing, lowering Wi-Fi operational costs and saving substantial time and money.
All operations are managed via our open and programmable microservices architecture, which delivers maximum scalability and performance while also bringing DevOps agility to wireless networking and location services.
The Juniper Mist Cloud Architecture
Juniper's Mist AI leverages a cloud-native microservices architecture that delivers unparalleled agility, scale, and resiliency to your network. An AI engine lowers OpEx and delivers insights by using data science to analyze large amounts of rich metadata collected from Juniper Access Points.
Juniper Mist Edge
Juniper Mist Edge is an on-premises appliance that runs a tunnel termination service. Juniper APs offer a flexible data plane. Traffic can be broken out locally, or tunneled to Juniper Mist Edge. There are many use cases the Juniper Mist Edge solves, including seamless mobility in large campus environments, tunneling of guest traffic to a DMZ, IoT segmentation, and teleworker.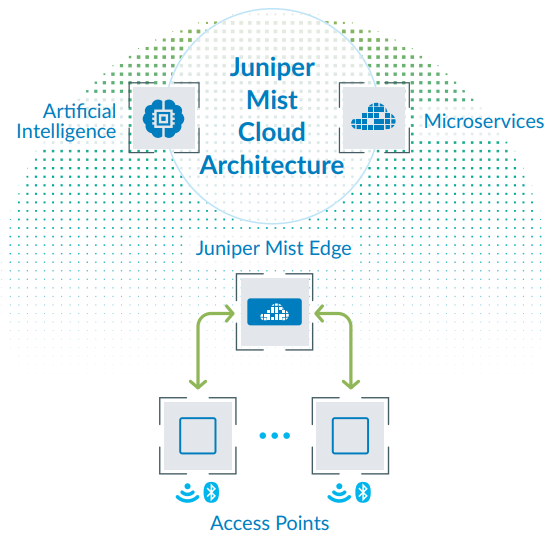 Pricing Notes:
Pricing and product availability subject to change without notice.
Juniper Products
Juniper Access Points
Juniper AP12 Access Point
#AP12-US
List Price:
$916.00
Our Price: $737.38
Juniper Mounting Brackets
Juniper Wall plate bracket for AP12
#APBR-WP1
List Price:
$12.00
Our Price: $9.82