Juniper Secure Connect

Juniper Secure Connect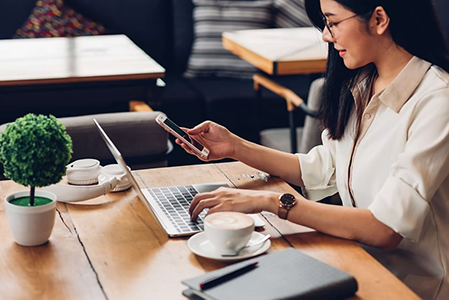 Overview:
Juniper Secure Connect is a highly flexible SSL VPN and IPsec application that gives remote workers secure access to corporate and cloud-protected resources, providing reliable connectivity and consistent security to any device, anywhere. Juniper Secure Connect is available for desktop and mobile devices including Windows, Apple macOS, iOS, iPadOS, and Android. Combined with Juniper SRX Series Firewalls, it helps organizations quickly achieve optimal performance and connectivity from client to cloud, and reduces risk by extending visibility and enforcement to users and devices, wherever they are.
Product Description
Organizations are growing increasingly more distributed, primarily driven by remote work and branch expansion. Securing this distributed traffic requires deep network visibility and the ability to enforce policy at every connection point.
Juniper® Secure Connect allows organizations to provide secure end-user access by leveraging IP connectivity. Working with Juniper Networks SRX Series Firewalls as the head-end SSL VPN and IPsec termination point, deployed on campus, in a data center, or in the cloud, Juniper Secure Connect enables secure access to vital resources from user devices running Windows, Apple macOS, iOS, iPadOS, and Android. Deploying Secure Connect is simple: the client application must ensure that the most current policy is used at every connection. No end-user or admin interaction is required to reduce deployment time and ongoing troubleshooting.
Architecture and Key Components
Offered as an add-on license for SRX Series Firewalls, Juniper Secure Connect leverages IP connectivity to provide secure access for users from anywhere. Juniper Secure Connect works with SRX Series Firewalls in physical, virtual, and as-a-service form factors, providing the connectivity and network security to support users, devices, and data wherever they are.
The Juniper Secure Connect application offers additional features that increase security and usability. These features include biometric authentication and automatic policy validation before establishing a connection. It uses Windows pre-domain logon to ensure that the Windows devices are validated and updated with the latest Active Directory Group Policy during logon that uses external multifactor authentication solutions. Security policies are applied to devices via Juniper Secure Connect. These policies might treat this traffic as if it were untrusted. Secure Connect leverages Juniper Networks' AppSecure, intrusion prevention system (IPS), content security, and advanced threat prevention to extend security to remote devices. This ensures that consistent security across the entire network and provides the appropriate level of secure access. Juniper Secure Connect leverages consistent security policies that allow organizations to deliver effective threat protection to and from branch offices and home offices, as well as employees working remotely from within other networks, such as those at hotels or conferences.
Data flows can be identified by the application, user, IP address, and URL, allowing IT teams to prioritize or more deeply inspect some of those data flows. With Juniper Secure Connect, the policy can require all traffic to be routed through the VPN connection or configured to support split tunneling, ensuring that traffic can take the best and most secure path.
Key Features
Securely and automatically validates that the most current security policy is enforced
Supports industry-leading external multifactor authentication (MFA) solutions
Provides integrated biometric authentication on devices with hardware support
Runs intrusion prevention system (IPS), Juniper Advanced Threat Prevention, and advanced security for all gateway access to identify and block unknown and known threats that originate from non-corporate networks