Juniper Mist Asset Visibility

End-to-End Visibility and Business Insights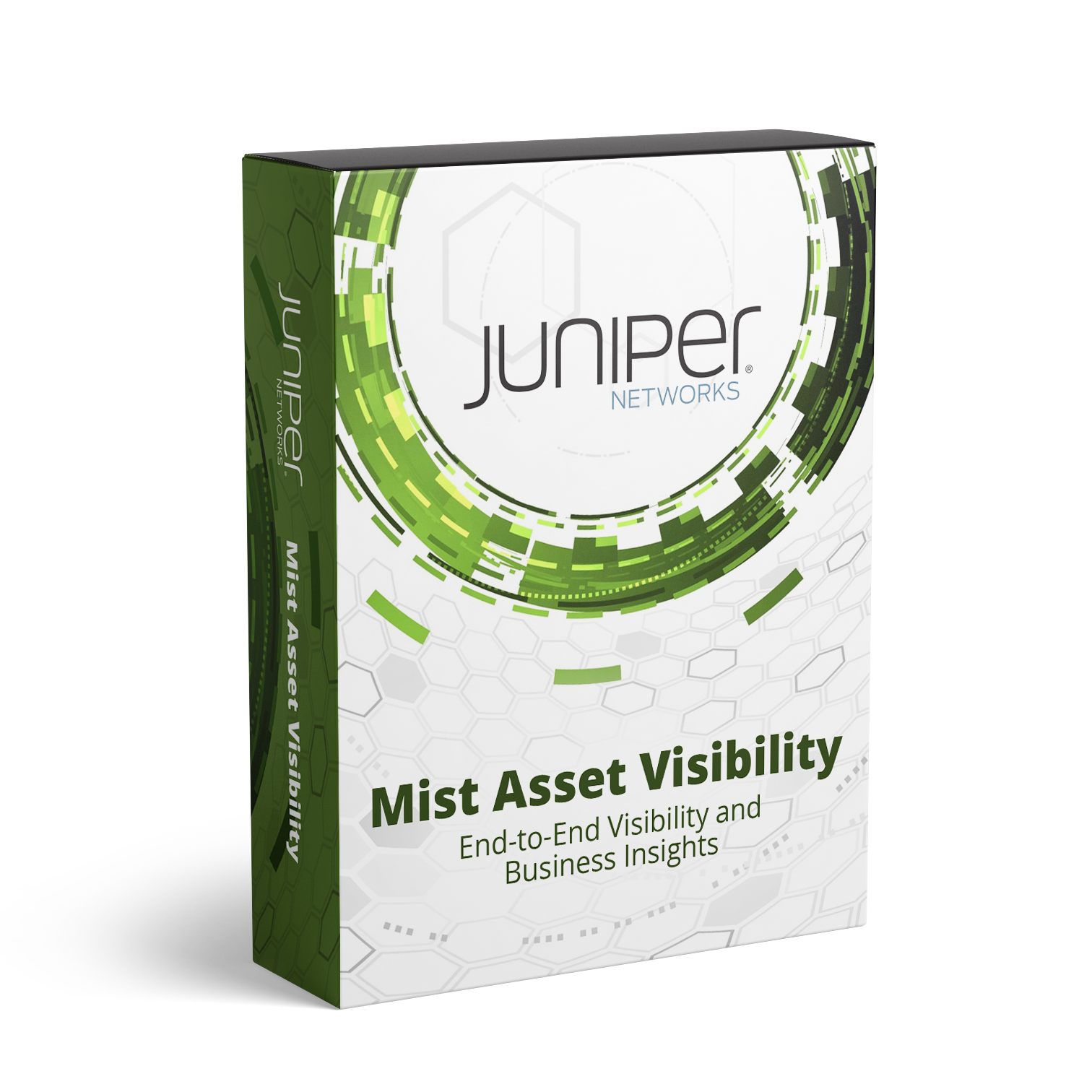 Juniper Products
Juniper Mist Asset Visibility
Juniper Mist Asset Visibility
#mist-asset-visibility
Get a Quote!
Overview:
Juniper has brought true innovation to the networking space with the world's first AIdriven wired and wireless network.
The Juniper Mist AI Platform makes networking predictable, reliable and measurable with unprecedented visibility into the user experience. Time-consuming manual IT tasks are replaced with AI-driven proactive automation and self-healing capabilities, lowering networking operational costs and saving substantial time and money.
Juniper also brings enterprise-grade Wi-Fi, Bluetooth® LE and IoT together so businesses can increase the value of their wireless networks through personalized location services, such as wayfinding, proximity notifications, and asset location. With the patented virtual BLE (vBLE) technology, no battery beacons or manual calibration are required. Juniper also extends AI operational efficiency and insights to the wired side of the business.
All operations are managed via the Juniper Mist open and programmable microservices cloud architecture. This delivers maximum scalability and performance while also bringing DevOps agility to wired, wireless, and WAN networking and location services.
Key Features
Improve product placement based on traffic patterns
Optimize staffing resources to accommodate demand
Find assets quickly
Maximize real estate usage
Product Overview
Juniper is using Mist AI to revolutionize enterprise networking. By delivering unprecedented automation and insights, the Juniper Mist AI Platform saves time and money, maximizes IT productivity, and delivers the best networking experience to any digital user.
Benefits: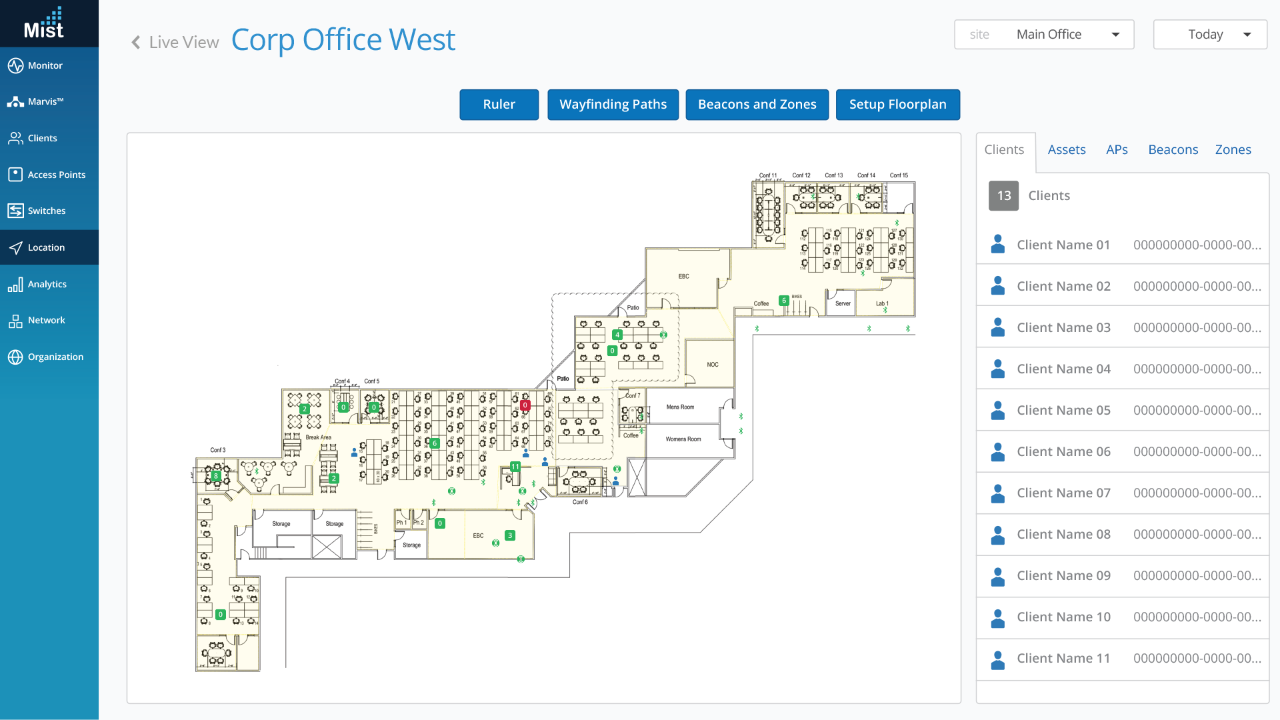 Full Visibility into Resources
With our standards-based Bluetooth® LE services, you can easily locate key resources such as nurses, security guards, and sales associates. Additionally, you can track important assets like IV pumps, forklifts, and other high-value items that have Bluetooth® LE tags.
Easily locate key resources, like nurses, security guards, and sales associates. Track IV pumps, forklifts, and high value assets with Bluetooth LE tags.
Innovative vBLE Technology
Deploy cost-effective location services with Juniper APs that incorporate a patented, dynamic 16-element directional antenna array for Bluetooth LE signals. Combined with our unsupervised machine learning, this unique BLE solution enables enterprises to deliver asset visibility solutions with scale and minimal costs.
Assign names to asset tags or BLE-enabled mobile/IoT devices to locate these assets on your venue map or integrate location with business applications.
Open APIs /Mobile SDK
Access to Juniper Mist SDK with open APIs for full automation and/or seamless integration with your mobile service (supporting contact tracing, have views of the thoroughness of your cleaning operations). Juniper Mist SDK is available for iOS and Android.
A complete and open set of APIs enable you to integrate your asset tags as well as asset location and analytics applications with the Juniper virtual Bluetooth LE infrastructure.
Digital Transformation with Network Insights
Our Asset Visibility service includes base capabilities for analyzing up to 30 days of data, simplifying the process of extracting actionable insights from across your enterprise network.
Monitor visits and dwell times, with detailed drill down into zone traffic patterns and congestion points
Juniper Products
Juniper Mist Asset Visibility
Juniper Mist Asset Visibility
#mist-asset-visibility
Get a Quote!