Data Center Networks

Automate your data center to maximize reliability and simplify operations

Data Center Networks
Build crash-resistant data center networks that boost operational reliability.
Faster service and application delivery are meaningless if your network crashes. Juniper solutions boost reliability in data center networks of all sizes, from centralized to edge locations, for more dependable operations with minimal delays.
Juniper Apstra intent-based software automates and validates your data center network design, deployment, and operations across a wide range of vendors. With support for nearly any network topology and domain, Apstra delivers built-in design templates for creating repeatable, continuously validated blueprints. Or customize your design with Apstra's Freeform capability.
Apstra combines a single source of truth with powerful integrated analytics and root-cause identification, enabling you to quickly find and resolve issues. In addition, our switching, routing, and security platforms deliver a scalable data center foundation with resilient fabrics and threat prevention.
Featured Products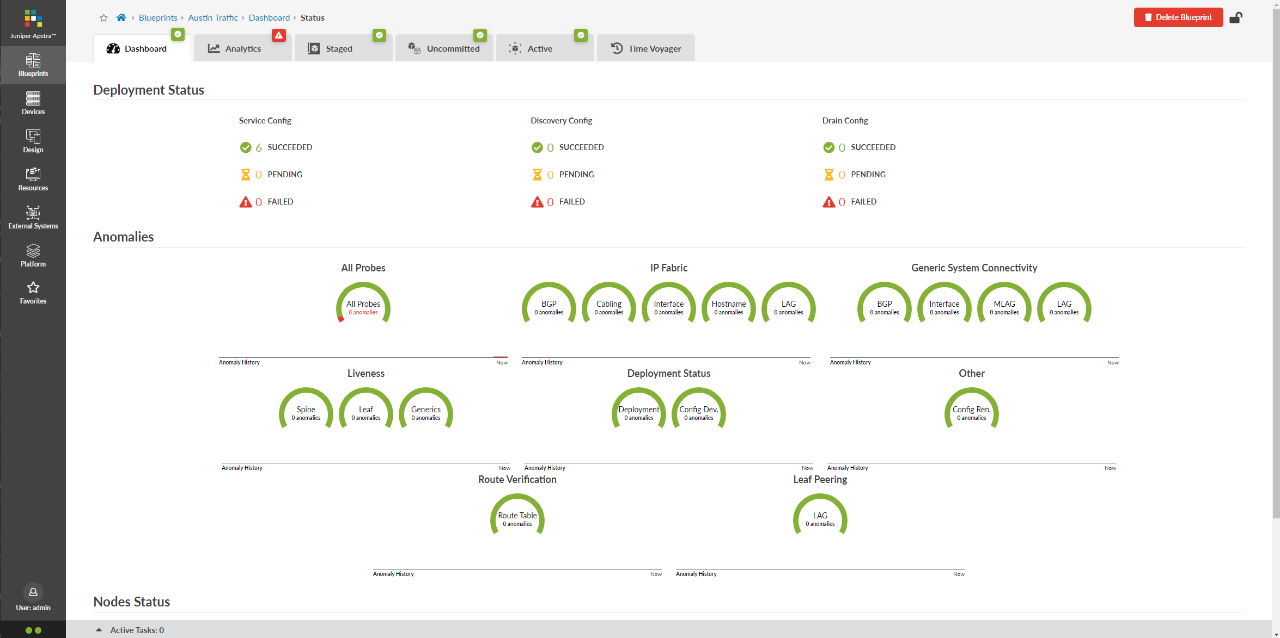 Intent-based networking software automates the entire network lifecycle, from design through everyday operations.

QFX network switches deliver industry-leading throughput and scalability, a comprehensive routing stack, the open programmability of Junos OS.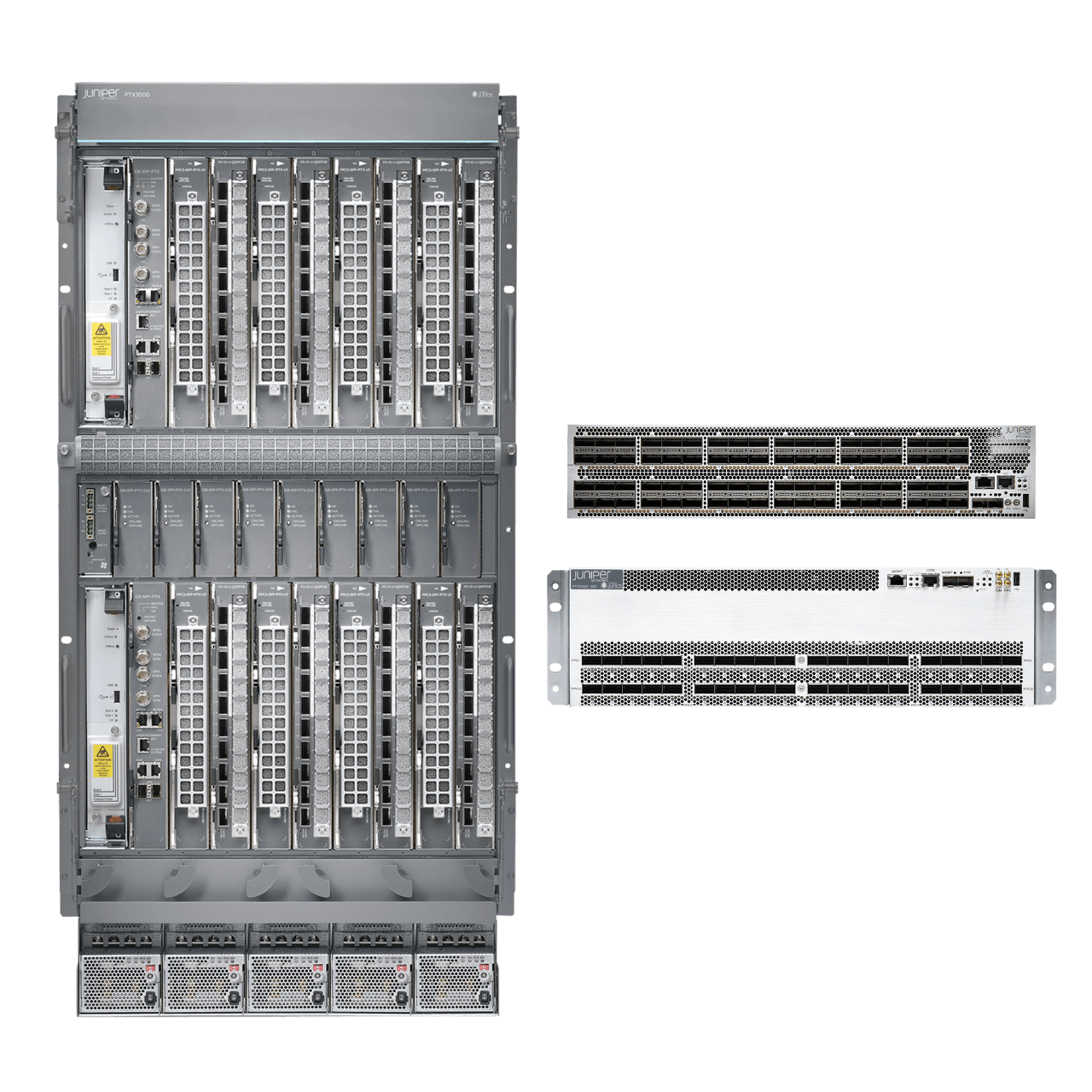 Forming the foundation of core routing architectures, PTX Packet Transport Routers provide ultra-high power efficiency.

High-performance ACX Series Routers serve metro access, aggregation, and data center use cases.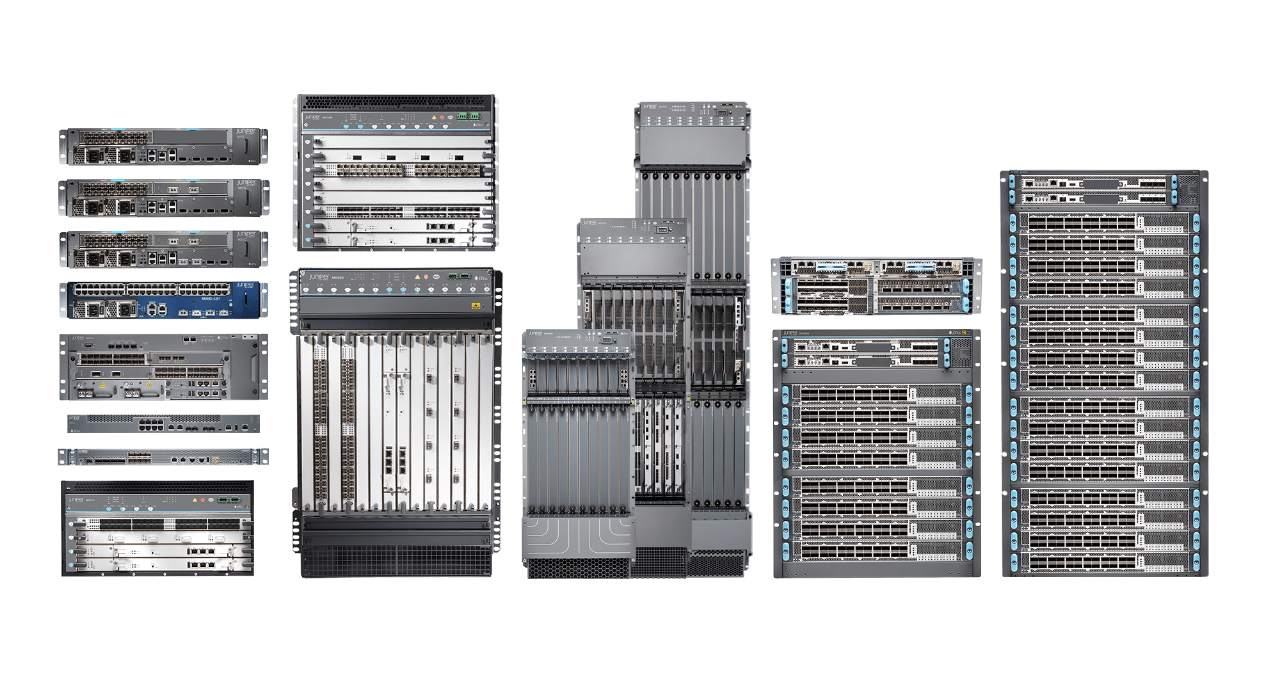 The MX Series provides industry-leading system capacity, density, security, and performance.

Protect your network edge, data center, and cloud applications with Juniper next-generation physical, virtual, and containerized firewalls.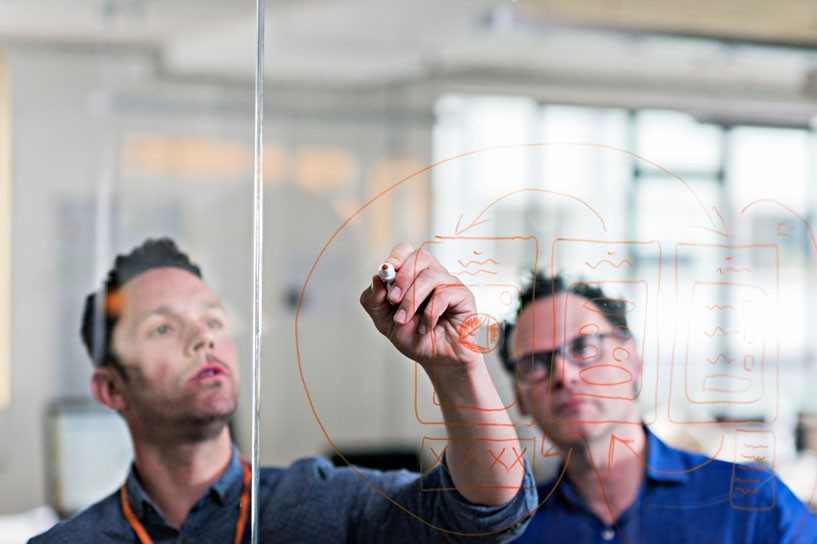 This open, cloud-native SDN solution automates the creation and management of virtualized and containerized networks.
How Juniper Can Help?
Success in the digital economy demands business agility alongside network reliability and security. Juniper helps you modernize and automate your data center infrastructure and operations to achieve all three.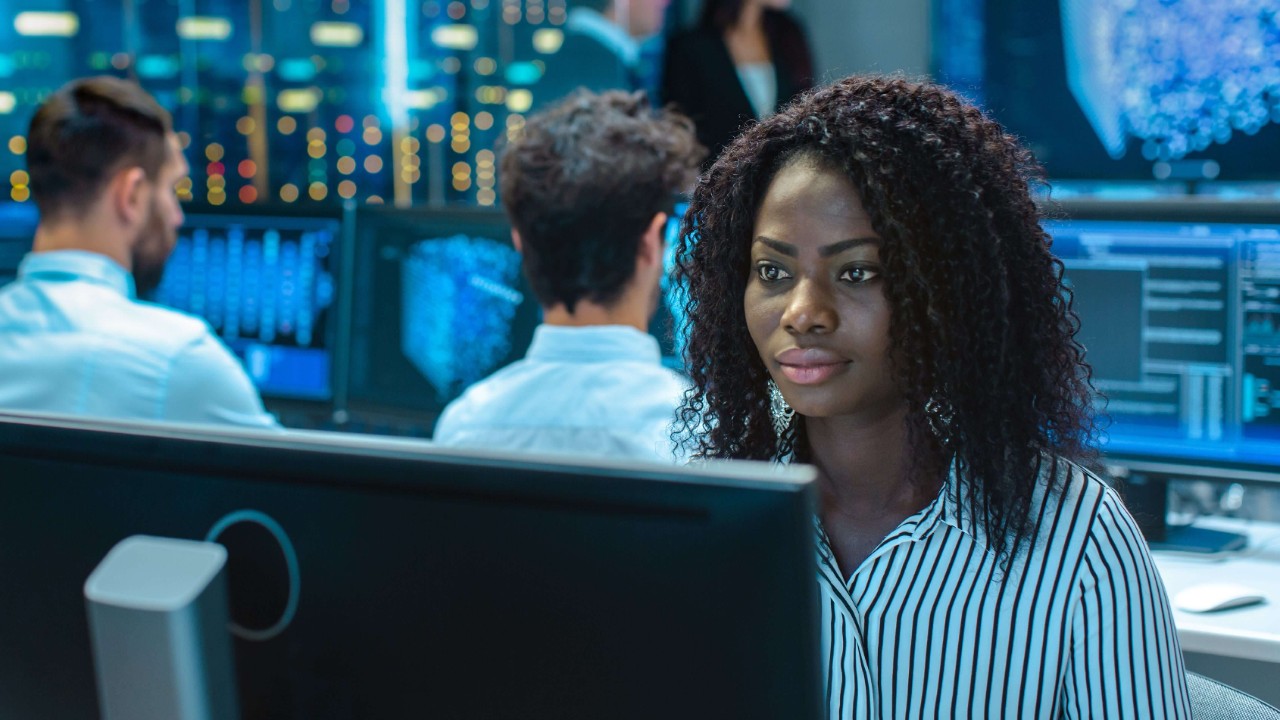 Automated network lifecycle
Use Juniper Apstra to automate the entire network lifecycle using a single, turnkey system for design, deployment, and continuous validation. Start by specifying the outcomes you want: Apstra will set up the network, assure that it's secure and runs as intended, alert you to anomalies, and manage changes and maintenance.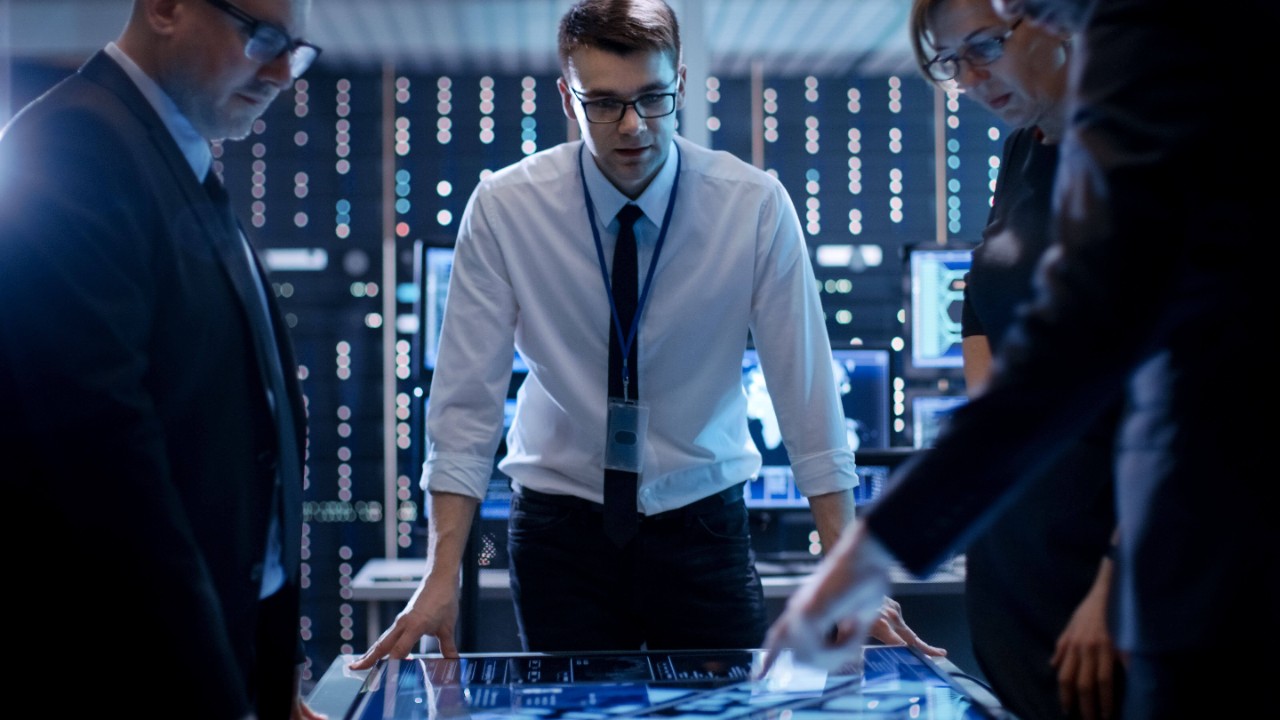 Flexible and open fabrics
Standards-based, automated network fabrics deliver scalability, reliability, and non-blocking, predictable performance. Juniper QFX Series, PTX Series, and ACX Series switching and routing platforms provide best-in-class throughput and scale, offering 400G interfaces, the open programmability of Junos OS, and comprehensive EVPN-VXLAN and IP fabric capabilities.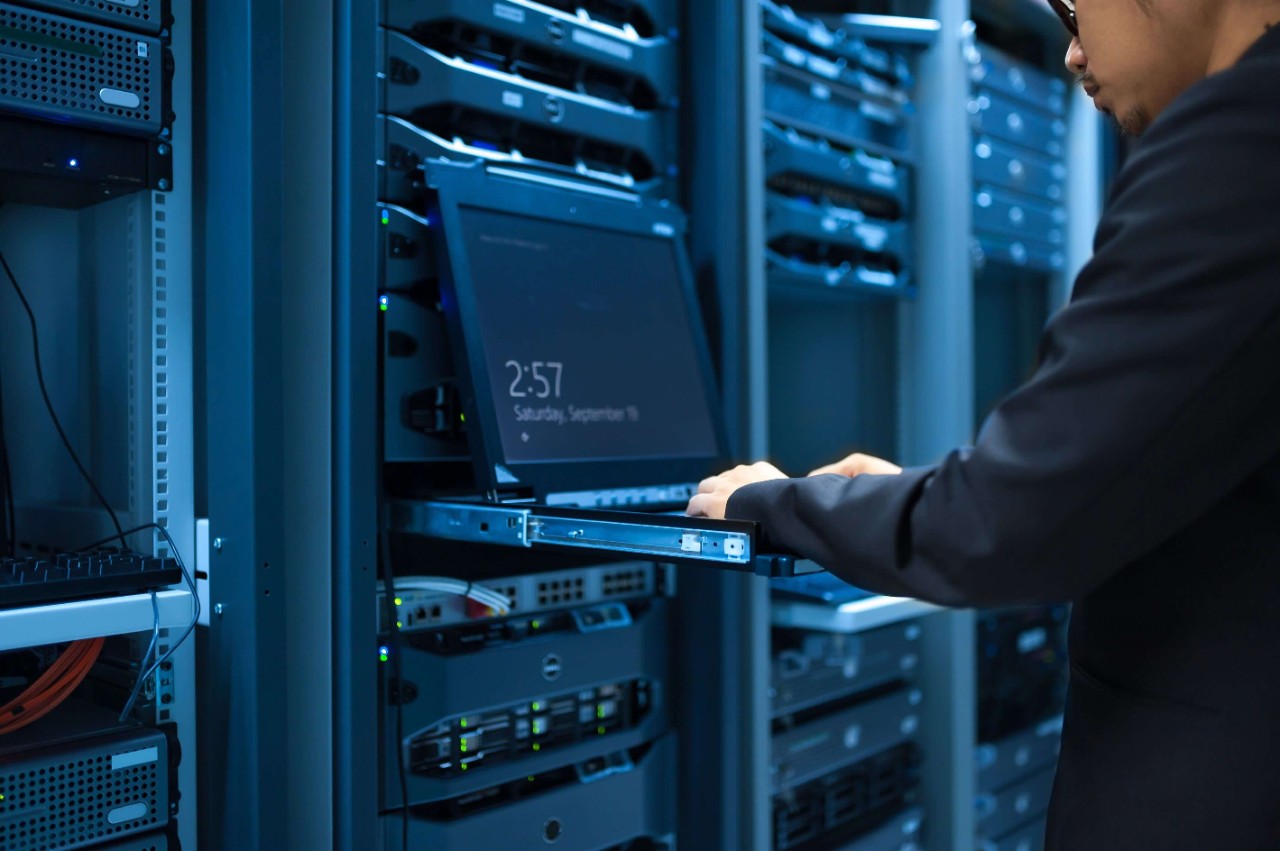 Network policy and control
Contrail Networking is an open, cloud-native, software-defined solution that automates the creation and management of containerized and virtualized networks. Use it to seamlessly connect, isolate, and secure cloud services and workloads across both public and private clouds.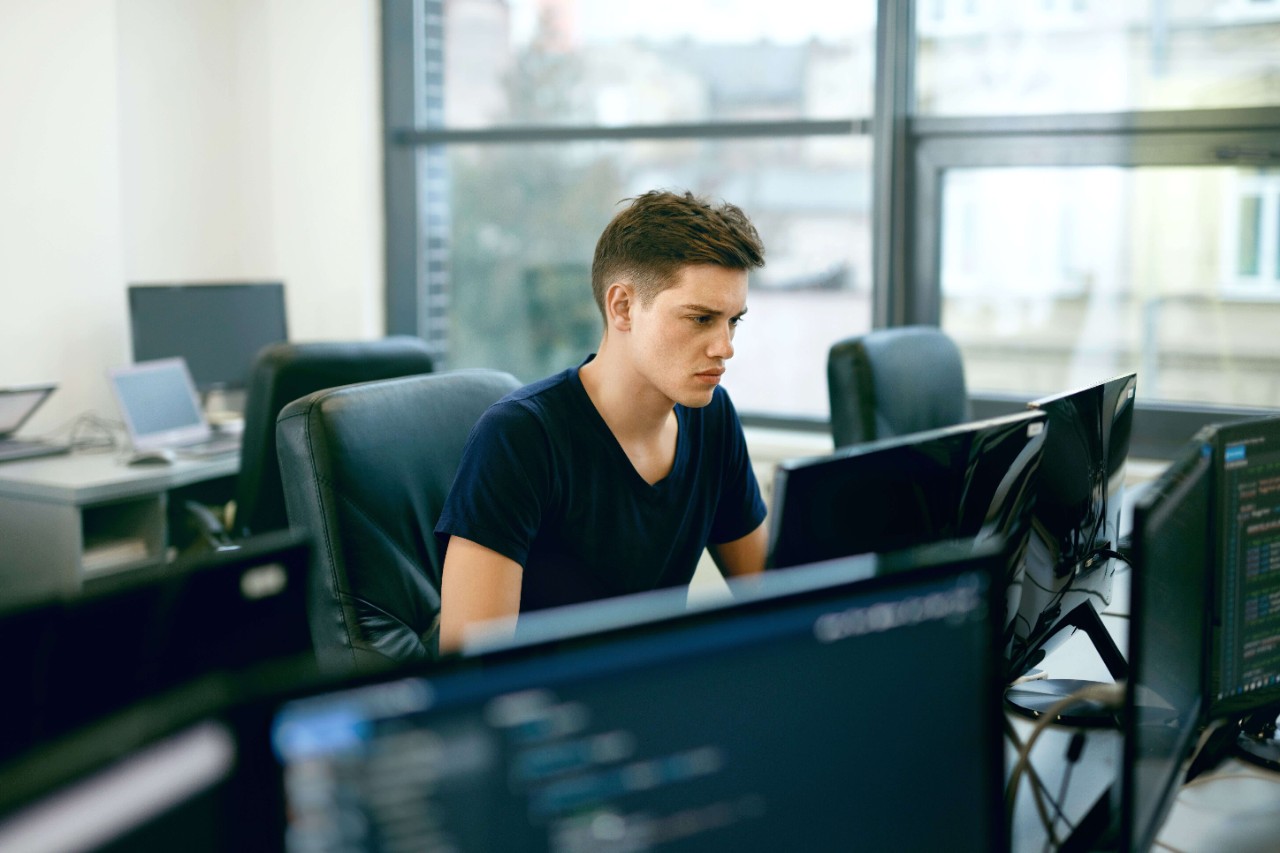 Unified, Zero-Trust Security
Juniper data center solutions work with Juniper Connected Security to deliver a zero trust data center that safeguards users, applications, data, and infrastructure across all network connection points. You can also use Contrail Networking to consistently define, manage, and enforce policies across your application overlay network from a central location.