Marvis Virtual Network Assistant

The first AI-driven Virtual Network Assistant (VNA) service that transforms how your IT teams interact and engage.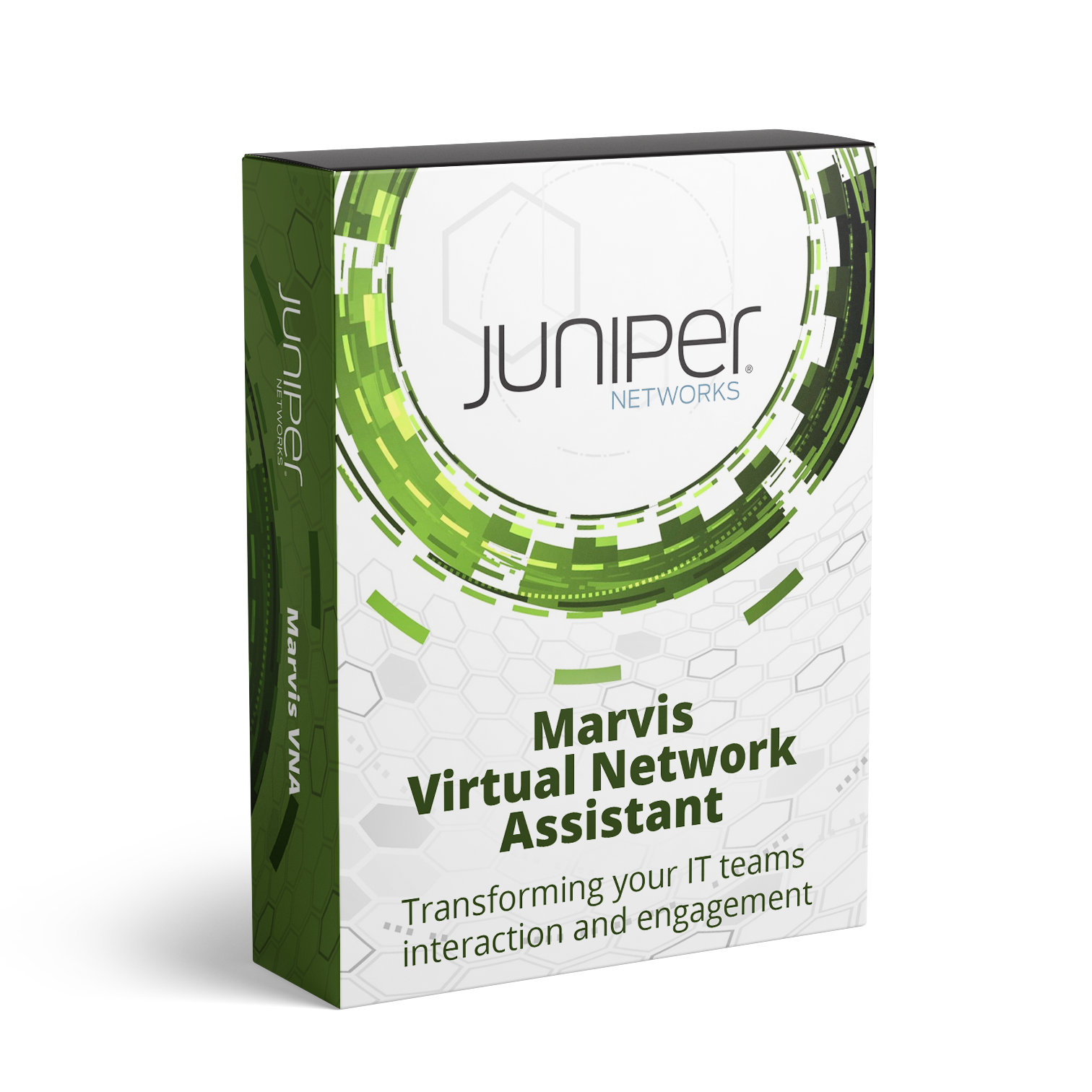 Overview:
The Marvis Virtual Network Assistant uses Mist AI™ to transform how IT teams interact with enterprise networks. With natural language processing (NLP), a Conversational Assistant, prescriptive actions, Self-Driving Network™ operations, and integrated help desk functions, Marvis streamlines operations and optimizes experiences from client to cloud across wireless access, wired access, and SD-WAN domains.
Central to Juniper's unique AI-driven support model, Marvis is an essential virtual member of your IT team that provides unsurpassed insight and automation. The tool constantly learns as it ingests more data, using its growing knowledge base to proactively correct issues in real time, reduce your number of trouble tickets, and accelerate issue resolution.
Key Features
Up to 90% fewer trouble tickets
Natural language interface 
Client-level network view
Proactive network fixes
Actionable recommendations
Product Description
The Marvis Virtual Network Assistant (VNA) is the digital network expert that supports your own team of network experts—network administrators, site reliability engineers (SREs), or anyone based in network operations centers (NOCs). Marvis is the first network assistant in the industry to bring conversational AI to networking, transforming the way IT teams interact and engage with enterprise networks.
In the era of AIOps, Marvis delivers streamlined operations, simplified troubleshooting, and remarkable user experiences. Since 2016, the Mist AI engine has applied various data science tools to continue to learn and improve, expanding its knowledge base as it becomes a fundamental component of The Self-Driving Network™.