Juniper Mist Wired Assurance

Bringing Cloud Management to Campus Fabrics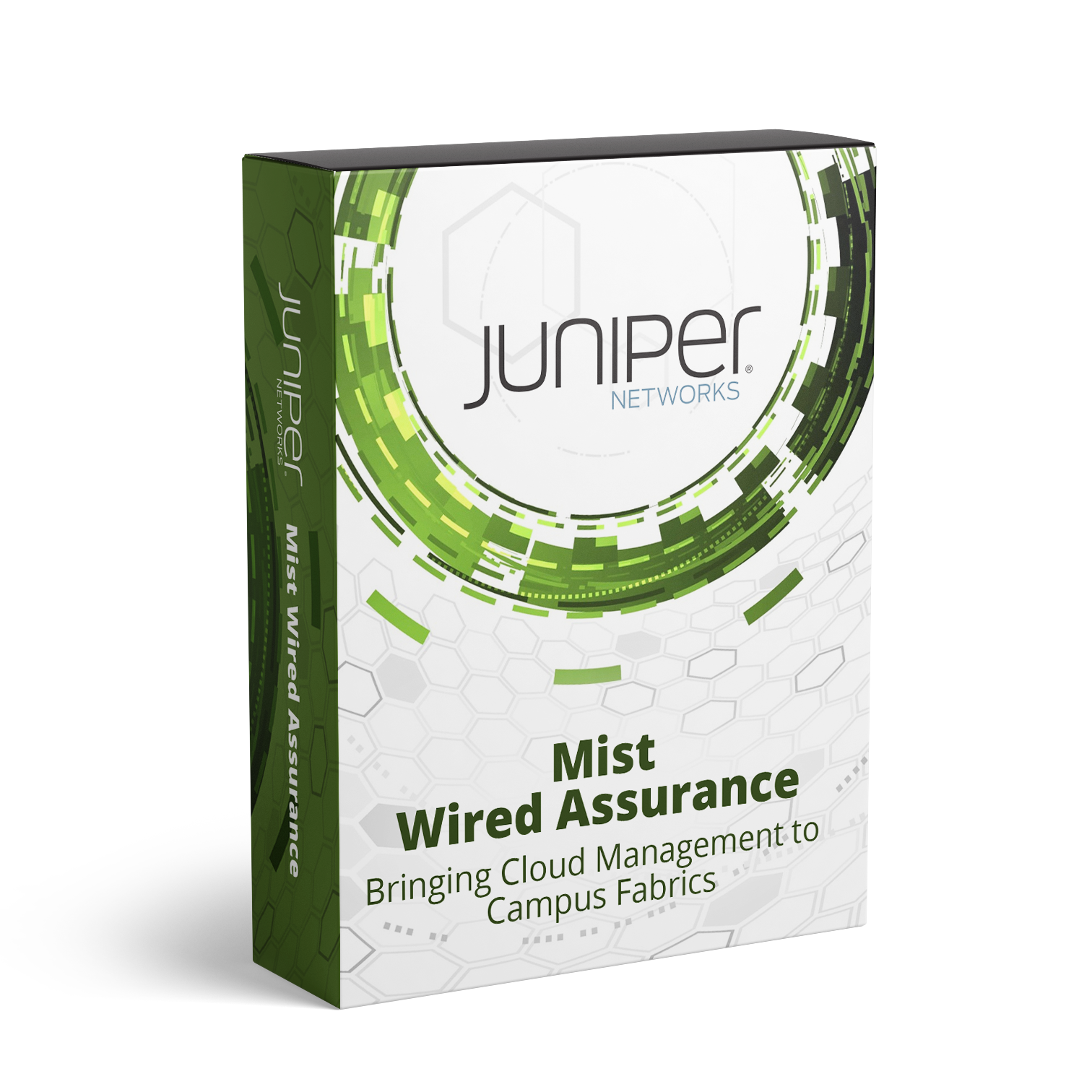 Overview:
Juniper Mist Wired Assurance is a cloud service that brings automated operations and service levels to enterprise campus switches, IoT devices, access points, servers, printers, and other equipment. It simplifies every aspect of wired switching, from Day 0 for seamless onboarding and auto-provisioning through Day 2 and beyond for operations and management. Juniper EX and Juniper QFX Series Ethernet Switches provide rich streaming telemetry through the Junos® operating system, which enables insights into what the switch is experiencing and how it is doing.
Marvis Virtual Network Assistant (VNA) complements Wired Assurance by using Mist AI to simplify and troubleshoot network operations with self-driving actions that automatically remediate issues. Marvis enables teams to shift from reactive troubleshooting to proactive remediation by turning insights into automated actions as part of the Self-Driving Network™.
Juniper Mist cloud services are 100% programmable, using open APIs for full automation and/or integration with your IT applications.
Key Features
Onboard, configure, and manage Juniper EX Series switches from the Juniper Mist Cloud
Build and deploy campus fabric architectures in minutes based on intent
Leverage open APIs for third-party integration and automation across multivendor environments
Use AI-driven insights to learn exactly how switches are performing
Configure sites and switches using templates and port profiles
Get proactive root-cause identification and enable self-driving actions
Product Overview
The Juniper Mist Cloud Architecture is moving IT operations closer to the intelligent Self-Driving Network™ in the era of the AI-Driven Enterprise.
Juniper's machine learning, the engine of our Wi-Fi Assurance service, replaces manual troubleshooting tasks with automated wireless operations. Minimize costs while maximizing Wi-Fi performance and reliability.